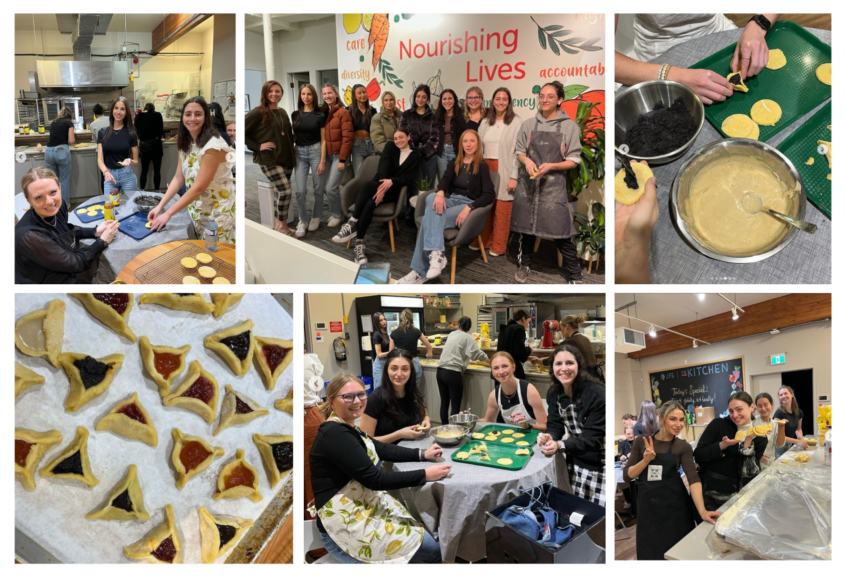 The Bvulgari Chapter of the Canadian Hadassah-WIZO (CHW-Vancouver)  visited The Kitchen to bake 200 Hamantaschen for JFS clients with Chef Zoe. The Hamantaschen turned out beautifully and were enjoyed by many. Thank you CHW-Vancouver for volunteering your time to help others and support the community!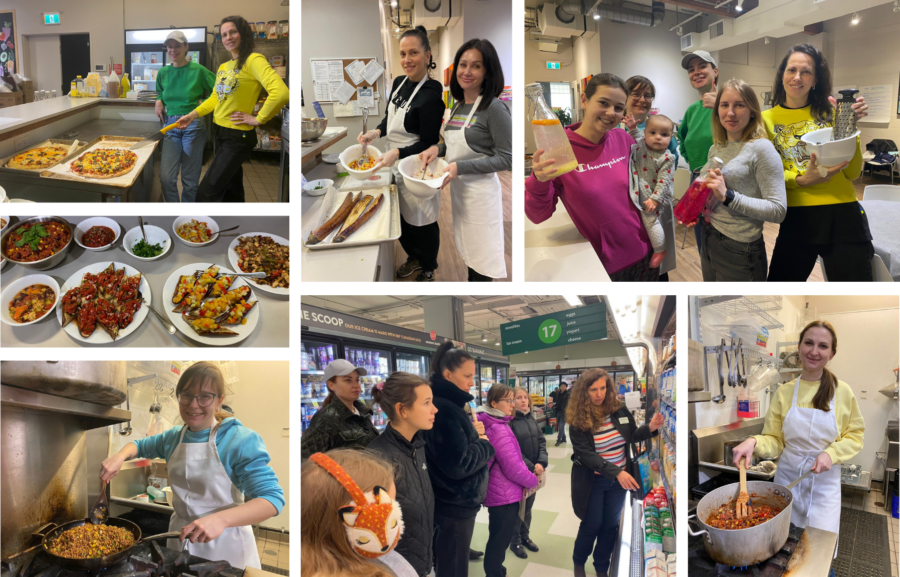 The JFS Kitchen also welcomed a group of Ukrainian newcomers to the Food Skills for Families program, an initiative through the BC Centre for Disease Control and facilitated by Lina Arias and Chef Zoe. The group, comprised of women and their children who left their homes in Ukraine, joined the 6-week session to learn about the Canadian food system, develop cooking skills, and learn and practice conversational English in a safe space.
The participants were engaged through the whole program and in addition to learning new information and skills, also shared their own knowledge within the group. It's amazing to see initiatives like this become the catalyst for meaningful connections.