Whether you collect non-perishable food or money donations, there are so many benefits to hosting a drive! Not only will you be engaging your community members and helping to spread the word on the issue of hunger, but you're also providing an incredible service to your neighbors in need.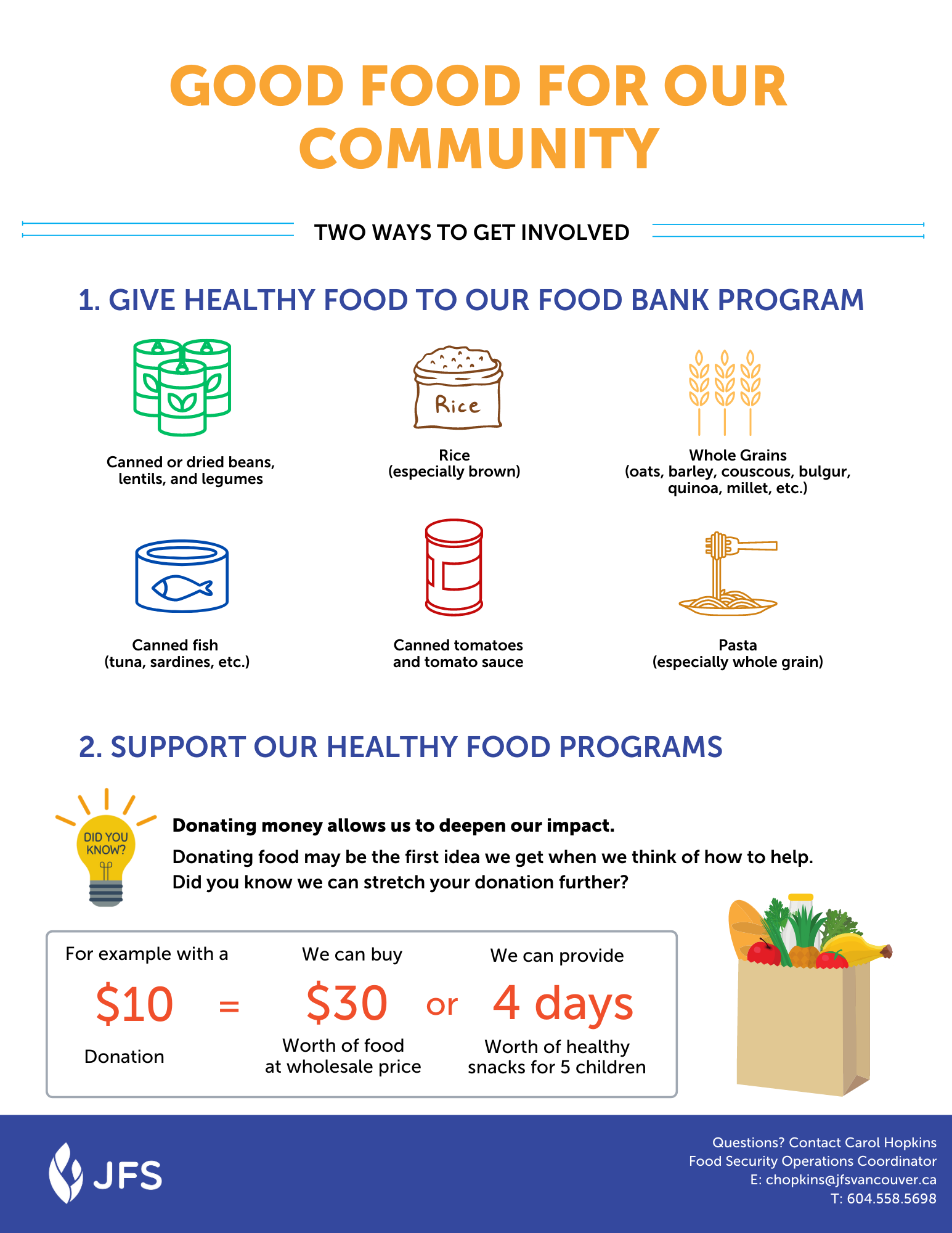 "I am thankful to the Jewish Food Bank because I get fresh, healthy, good-quality food that lasts for over a week. Every time I walk into the food bank, I see appreciation and respect." – Charlie
Stay in touch with JFS through email news and updates.
"*" indicates required fields