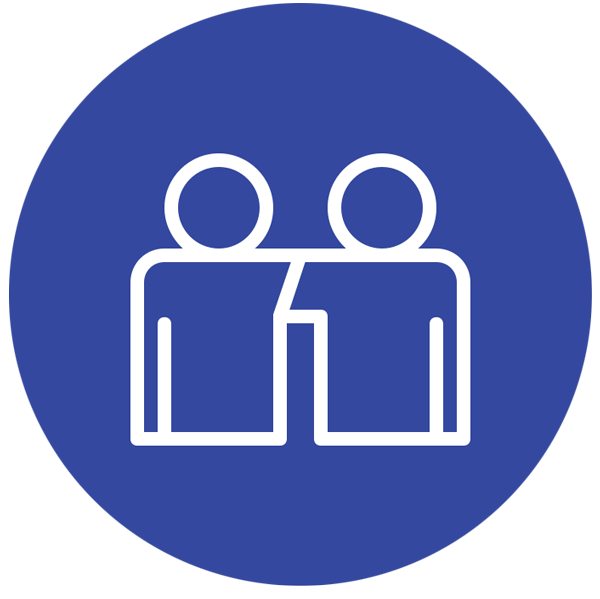 Mental Health & Counselling
Mental Health & Counselling
Mental Health & Counselling Services at JFS.
Mental Health and Counselling programs provide therapy services to youth, adults, seniors, couples, and families. 
Our experienced team of therapists have been trained in a variety of therapeutic disciplines such as family systems therapy, couples counselling, individual psycho-therapy, brief or solution-focused therapy, youth counselling and group therapy. We offer individual, couples, family and group therapy. 
To book an appointment or learn more, please contact the JFS care line at 604-558-5719 or [email protected].
Counselling is a theory-based process whereby clients can address wellness, personal growth, developmental or situational concerns that require exploration or remediation. Our counselling services provides assistance for young adults to older adults, and who may be experiencing difficulties with: 
Anxiety/depression 

 

Change 

 

Stressors 

 

Loss

or bereavement

 

Personal

growth

 

Recovery from substance misuse (must be substance free for for a period of 12 months)

 

Family of Origin issues– addressing past or present family concerns that impact the individual's or couple's functioning

 

Relationships and/or Communication issues

 
The Counselling & Therapy program is fee-based, from $30-100.00 per session, based upon income. We provide up to 16 sessions with a Registered Clinical Counsellor or a Registered Professional Counsellor. In some cases, insurance may cover some or all of the expense.  
Children and youth who are experiencing social, emotional and/or relationship difficulties, including risk behaviours, may benefit from our Child, Youth & Family Counselling Program. Supporting children and youth by addressing concerns and providing professional guidance can lead to healthy relationships and well-functioning, healthy adults. 
This program engages women from late adolescence up to early mid-life who are experiencing: 
Partner/spousal discord

 

Relationship trauma and/or abuse

 

Anxiety/depression

 

Grief & Loss

 

Self-esteem issues

 

Loss of confidence

 

Adolescent developmental/adjustment concerns

 

Personal development

 
Therapeutic methods (other than talk-therapy) used may include expressive therapies such as narrative, writing, mindfulness and artwork. 
Several groups may be offered through the year for those women who experience isolation and other issues affecting their wellbeing. 
The Safer & Stronger program is fee-based, from $30-100.00 per session, based upon income. 
Our Mental Health Outreach Program offers low-barrier outreach services for those living with persistent, diagnosed mental health concerns such as pronounced depression, anxiety, bi-polar condition, schizophrenia, PTSD or OCD. This service provides: 
 Mental health counselling 

 

Cognitive behaviour therapy

 

Advocacy 

 

R

eintegration

support

 

Referrals to community resources

 

P

eer support

, including social activities

 

Art Therapy or other modalities, where possible                                  

 

Up to 20 sessions

 
Jewish Family Services has upheld a commitment to provide low-barrier clinical services to the community. In association with universities such as UBC, SFU, City and Yorkville Universities, graduate students completing their final year provide high-quality counselling and therapy services at no cost to the client(s) at JFS through virtual or in-person appointments.
In the previous year, counselling interns have completed challenging coursework and practicum before coming to JFS. They are supervised by senior clinicians at JFS weekly and continue to do rigorous studies at their university before graduation.
Interns offer high-quality care to those who would otherwise have difficulty accessing services to financial reasons. Interns do not provide clinical services to those with active addictions, who are suffering from psychosis, substantial crisis support or with issues pertaining to intense suicidality. However, interns are well-versed to provide support with:
Generalized anxiety
Depression
Stress/stressors
Loss (relationship, bereavement, health)
Adjusting to change
Life transitions
Family of Origin issues
Trauma
Non-active substance misuse
Meet the Mental Health & Counselling Team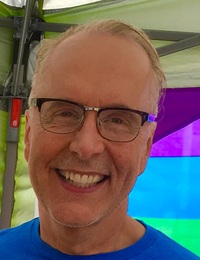 Alan Stamp
MSc. PCFTTA
Registered Psychotherapist #1185
Registered Professional Counsellor #3076
I've been fortunate to have spent over 40 years in the counselling and therapy field. I knew from a young age that I wanted to be in human services. I completed a diploma in counselling in 1978 and started my career working and living on First Nations Reserves in North Western Ontario.
After working for several more years, then attending UBC for psychology,  I eventually attended graduate school. I worked as a therapist for a time, and applied for a 4-year internship in Family Therapy at Pacific Coast Therapy Training Institute. Under the guidance of Dr. David Freeman, among others, emphasis was placed on understanding the importance of theory in clinical practice. That training resonated with me the most, and it enabled me to understand the power and meaning of the stories we are told, and the stories we tell ourselves about who we are.
After completing my specialization in family therapy, I remained at the Institute as a faculty member, therapist, Clinic Director and Instructor for another 8 years. Additionally, I maintained a private practice where I work with clients employing a systems orientation. For the past 13 years, and until 2020, I was the Clinical Director at Jewish Family Services, where I provided supervisory supports for all clinical programs. In 2022, I returned to JFS to assist with clinical services as a clinical supervisor, and it is a great pleasure for me to be working once more with staff, interns and partners.
Dr. Abby Wener Herlin brings attentiveness, warmth, and empathy as a therapist and  aims to create meaningful and genuine connections through the safe exploration of thoughts, emotions and behaviours as well as the exploration of larger systems that are impacting one's life. She works with tweens, adolescents and adults. She is passionate about meeting individuals where they are and working with them to improve and better their lives.
Using an integrated approach, her therapeutic practice is rooted in narrative, feminist, trauma-informed, person-centered, emotionally-focused, somatic, and internal family systems therapies. She pays close attention to the mind-body connection and draws on mindfulness psycho-social practices, expressive arts, contemplative writing and embodiment/somatic practices. She is committed to creating a safe, compassionate and non-judgmental space to welcome any challenges, insecurities, emotions, and / or fears you may bring forward.
Abby holds dual Master's degrees in Counselling Psychology and Social Justice Education as well as a PH.D from UBC where her research focussed on adolescents who identify as female. Abby also works at the Vancouver Holocaust Education Centre and is in private practice threadseducation.com
Abby is JFS's Stronger and Safer Counsellor and also does therapeutic workshops at JFS. She can be reached at [email protected].
Huda Sajjad is a Registered Clinical Counsellor (RCC) with the British Columbia Association of Clinical Counsellors and she holds a Master's Degree in Counselling Psychology from Simon Fraser University.  
Her approach to counselling is strengths-focused and trauma-informed. She has worked with many people who have experienced trauma, and is very aware of how past or ongoing trauma can impact people's lives. If trauma comes up in her work, she uses research-proven counselling tools to help clients move through and beyond these traumas at a pace that feels comfortable for her clients.  
Over the years, she has worked with diverse populations. She understands that culture plays a huge role in how we engage with the world and the unique challenges faced by multicultural populations. Sometimes mental health problems are not understood by those closest to us, which can make it much harder to reach out for help. She works to create an inclusive and safe space for her clients to ensure that issues related to race, culture and discrimination can be discussed openly and without judgement. A productive and successful counselling relationship is built on trust, which is why she works hard to create an unconditionally accepting relationship with each of her clients. 
She has experience in various counselling modalities such as Emotion Focused Therapy, Narrative Therapy and Person-Centered Therapy, all of which have been shown to be effective in helping clients reach their personal goals. During client sessions, Huda utilizes tools such as mindfulness and grounding exercises to help clients regulate difficult emotions that arise in and out of sessions when working through struggles such as grief, depression, anxiety, relationship and family conflict. She has found these tools to be effective in helping clients move through personal battles, empower themselves and create meaningful changes in their lives. 
Leeya is a Registered Clinical Counsellor (RCC) with the British Columbia Association of Clinical Counsellors and has a Masters of Counselling Degree from City University of Seattle (Vancouver campus). 
Leeya is passionate about her work as a therapist.  She works with individuals of diverse age, gender, ethnicity, sexual orientation, socioeconomic status, and cultures.  She has helped clients move through a broad spectrum of concerns including anxiety, depression, self-esteem challenges, school and work stress, addiction, trauma, life transitions, gender identity and sexuality, aging, chronic illness, grief and loss, and relationship and family struggles. 
Leeya works collaboratively with clients using varying degrees of structure, depending on the client's wishes. Using an integrative model, she incorporates elements of several counselling approaches including Adlerian, Mindfulness, Cognitive-behavioural, Solution-focused, Narrative, Attachment, and Existential theories. Leeya views the client as the expert on his or her own life and believes that as a therapist she can help create an environment where a client feels safe to work through difficult thoughts, behaviours, and emotions.  She offers support and encouragement, non-judgment, and empathy which enable clients to develop more fulfilling relationships with themselves and others and to find greater clarity.
Frequently Asked Questions
Professional therapy with registered clinical counsellors may address a range of concerns including:
Depression
Anxiety
Loss
Bereavement
Relationship or Family Issues
Personal Growth and Wellness
Health-related concerns
Trauma
Stress
Clients are seen for the intake process.
A fee ranging between $30-110 is set during the intake and is based upon client income from their notice of assessment.
For more information about our therapy services, please contact the JFS Intake Counsellor at 604-558-5719 or [email protected]. 
JFS therapists are Master's level therapists from a range of disciplines such as Counselling Psych, Health Sciences, Counselling Education and are registered with RCC, RPC and the CCC.  
If our team determines that our services are the best fit for your needs, you will be matched with a therapist based on a variety of factors, including scheduling, openings, and program needed.
The sliding scale fee structure for working with Registered Clinical Counsellors is calculated based on your gross annual income and ranges from $30-$110 an hour. You can make payments with credit card or cheque. When you start working with a counsellor, our accountant will contact you to set up the payments. Typically, the client's credit is charged at the end of the month for all counselling sessions within that month. 
Please check with your insurance company if they accept RCC, RPC or CCC.
Our counselors are available Monday through Friday. Because of COVID-19, our 60-minute counseling sessions are occurring by video or phone. We are presently continuing with mostly virtual sessions with some in-person sessions available in our Clark office.
Our services are based on a client-centered approach and they include but are not limited to cognitive-behavioral therapy, trauma-informed approach, motivational interviewing, family therapy, mindfulness. You and your therapist will decide on the techniques most appropriate to meet your needs.
Thanks for your interest! The first step is our intake process, where our Intake Coordinator will go over some initial questions with you. There are two ways to start the counseling intake process:
Contact the community care line at 604-558-5719 or [email protected].
Call the intake line directly at 604-558-5719 and include the following information: name, phone number, email address, age of prospective client, preferred method of contact, relationship to prospective client, preferred day/time for counseling, and if it is safe to leave a message. After you get in touch with us, our Intake Coordinator will follow up with you directly within two business days to schedule an intake phone call. Please note that if you are calling about counseling for a person age 13+, our Intake Coordinator will need to speak separately with that person during the intake process.
Work with counsellors is limited to 16 sessions for counselling staff, including interns. In some cases, clients may ask for extensions for service.
JFS has an intake process in place. Therefore, same day or walk-in appointments are not offered.
If you are experiencing a crisis, please contact the Crisis Centre at 1-800-784-2433 or the JFS Care Line at 604-558-5719. If it is an emergency, please contact 9-1-1, or go to your nearest emergency room. Unfortunately, we have a waitlist for the counselling services so we may not be able to provide counselling right away but we will discuss all of the options at JFS and in the community which may be helpful to you. 
The intern counselling program is provided by students completing their graduate degree in counselling. As part of the degree requirement, the students provide individual counselling to clients under the supervision of a Registered Clinical Counsellor staff member at Jewish Family Services. This service is free of charge and clients can work with the students until the end of their internship at JFS.
Other Counselling Services
Mental Health Outreach
Our Mental Health Outreach Program provides mental health assessments, cognitive behaviour therapy, advocacy, reintegration programs, and accompaniment to social activities for those individuals living with persistent mental health concerns. For questions, please contact Kevin at ….
Older Adults Outreach
This program is for older adults 65+ who are living with a fixed income and would like one-to-one counselling either in their home or in our offices.
Youth and Families at Risk
JFS provides counselling and educational support to youth and families at risk. The support for families may include:
counselling for the child or youth, parent support, and family therapy
education – skills building
outreach – collaboration with other professionals and/or organizations
Interns Program
Free counselling is available to community members in need of support offered by intern students. Students are supervised by experienced JFS counsellors.
Stay in touch with JFS through email news and updates.
"*" indicates required fields