JFS has been a food security advocate for decades and today is a moment we want to etch in history. Thanks to the generosity of community partner, RBC, the first JFS food security van is hitting our local streets.
The new van has been fully outfitted with a lift and shelving that can be easily changed to adapt to different programs, currently serving 300 clients on average every week. We can now streamline our processes and get food to our clients faster and more efficiently. Resources that were previously spent on regular U-Haul rentals multiple times a week can now go directly towards better serving the people who rely on us.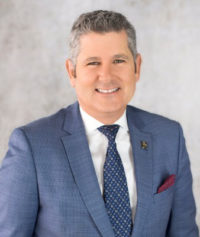 "Creating a positive social impact is integral to how we do business at RBC. The opportunity to help JFS put their first-ever owned and operated van on the road to address food insecurity was an easy decision for us. We strongly believe the work JFS has been doing for over 80 years has been vital to this community and even more so at this time in history. We, at RBC, are honoured to assist JFS in this way." 
–Martin Thibodeau, Regional President British Columbia, RBC Royal Bank
Thank you Martin and the RBC team for your commitment to JFS and the community we serve.