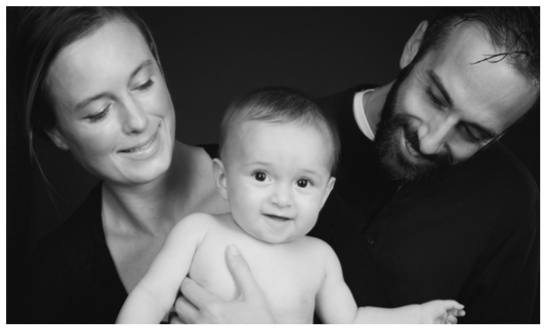 "Growing up, my family always made giving back a major priority."
–Eric Bojm
After law school, I got married, opened up my own boutique firm and last year welcomed my new daughter into this world. Life has been busy, but no matter what, I have always wanted to get involved in the community. Jewish Family Services was the natural choice for me.
The more I learned about the programs Jewish Family Services was delivering, in particular the counselling and mental health services, the more I realized how important it was to get involved.
I have the privilege of sitting on the Board of Directors and the Governance Committee and most recently spearheading the new Jewish Family Services Young Professionals Committee as Chair. The Young Professionals Committee is focused on mobilizing the next generation and finding meaningful ways to support the community. Our goal is to attract and activate young leaders, help increase awareness of Jewish Family Services and the programs it offers and host events that will raise critical funds for the organization.
The Young Professionals Committee is made up of a diverse range of socially-conscious young leaders across a broad spectrum of professions, each bringing enthusiasm, ideas and commitment to the table.
A CALL TO ACT
On Sunday, April 26 we are hosting our first fundraiser, the Jewish Family Services Hotcake Hustle. Not just any 5KM run, this family- friendly event boasts a delicious pancake breakfast post-run, you don't want to miss. All funds raised will be earmarked for Jewish Family Services' much-needed mental health and counselling services. Come out with family and friends to run, walk or even volunteer and help make this inaugural year an incredible success!
Eric Bojm
Young Professionals Committee Chair