NEW JFS Volunteer Vaccination Policy Effective January 2022
JFS is committed to providing a safe working environment for our employees, volunteers, clients and the communities in which we operate by taking reasonable, preventative measures to reduce the risks associated with COVID-19 by introducing our new JFS Volunteer Vaccination Policy going into effect January 17, 2022.
For partially or fully vaccinated volunteers please follow the instructions below to update your vaccination status with JFS by January 14, 2022.
Accepted Proof of Vaccination
Valid documentation includes a CDC-issued vaccination card. Your vaccine passport QR code will not be considered a valid vaccine document.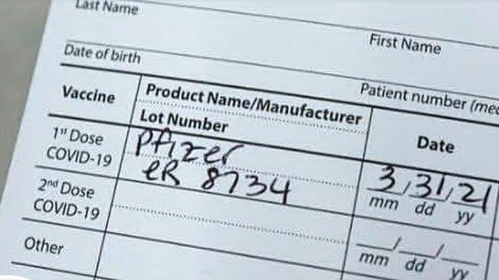 Sample of accepted CDC-issued vaccination card
Key Dates:
January 17, 2022 - JFS Volunteer Vaccination Policy in effect; 1st vaccination dose completed
February 21, 2022 - 2nd vaccination dose completed
March 7, 2022 - Fully vaccinated*
*In accordance with BC Centre for Disease Control (BCCDC) guidelines, 14 days post 2nd vaccination. Note information is subject to change as the BCCDC shares further updates.
Update Your Vaccination Status in 5 EASY STEPS
Tip 1: Take a picture of your vaccination card and save it to your computer, as you'll be prompted to upload it in the steps below.
Tip 2: Log on using a computer or laptop for this process. Unfortunately, these steps are not compatible via your phone.

Can't remember your username or password or don't know if you have one? No problem, just click "Forgot your username or password?" and the information will be emailed to you. Alternatively email us for help at [email protected].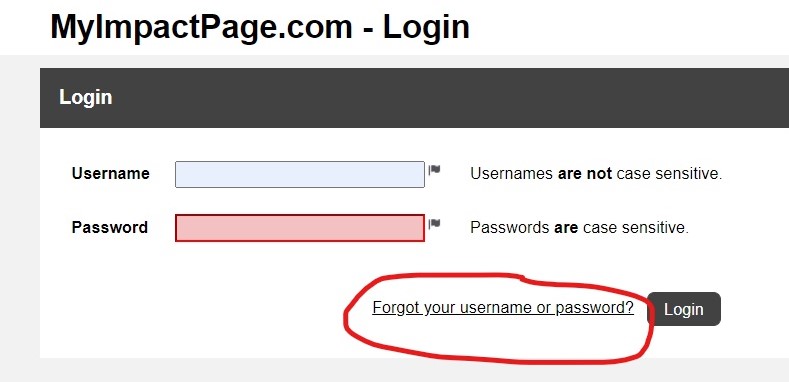 Step 2 – Click "My Profile", then select "Qualifications" from the dropdown list.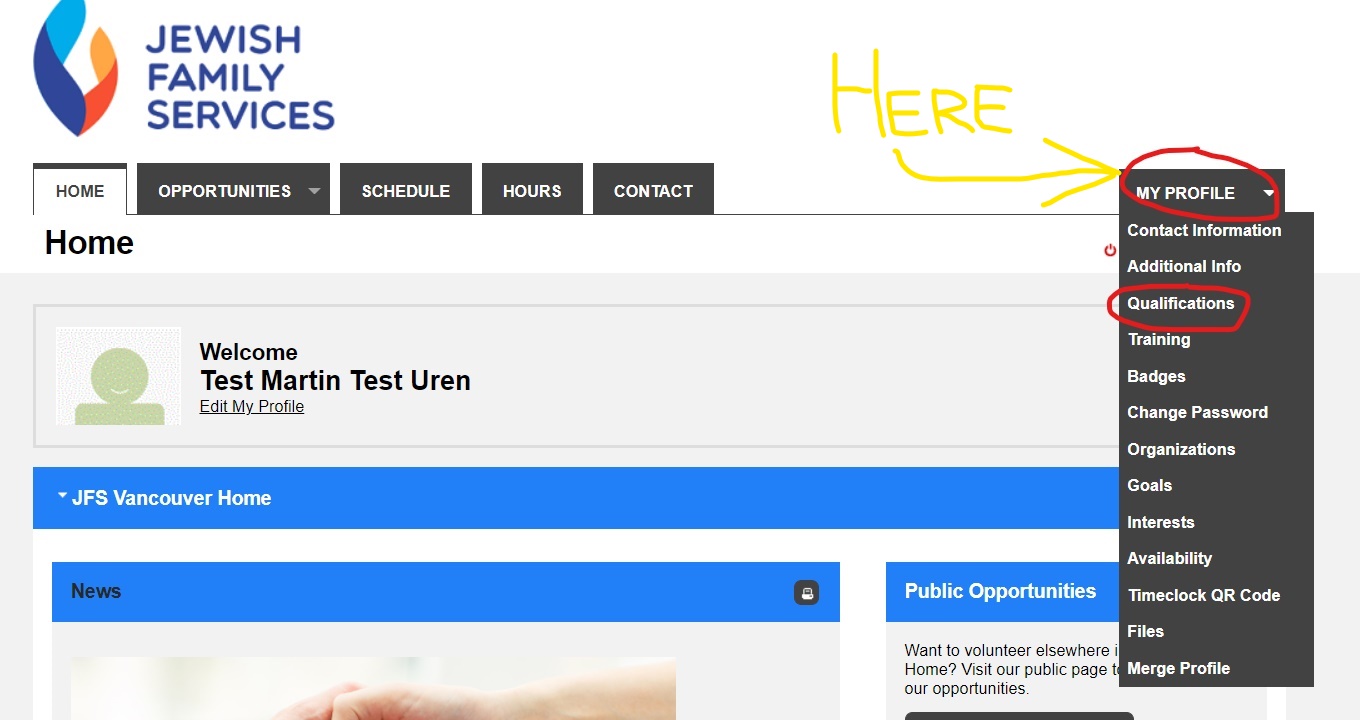 Step 3 – Under "Qualification", select your Current Vaccination Status: (options) 1st Dose, 2nd Dose, 3rd Dose, In Process, None and be sure to Save your changes.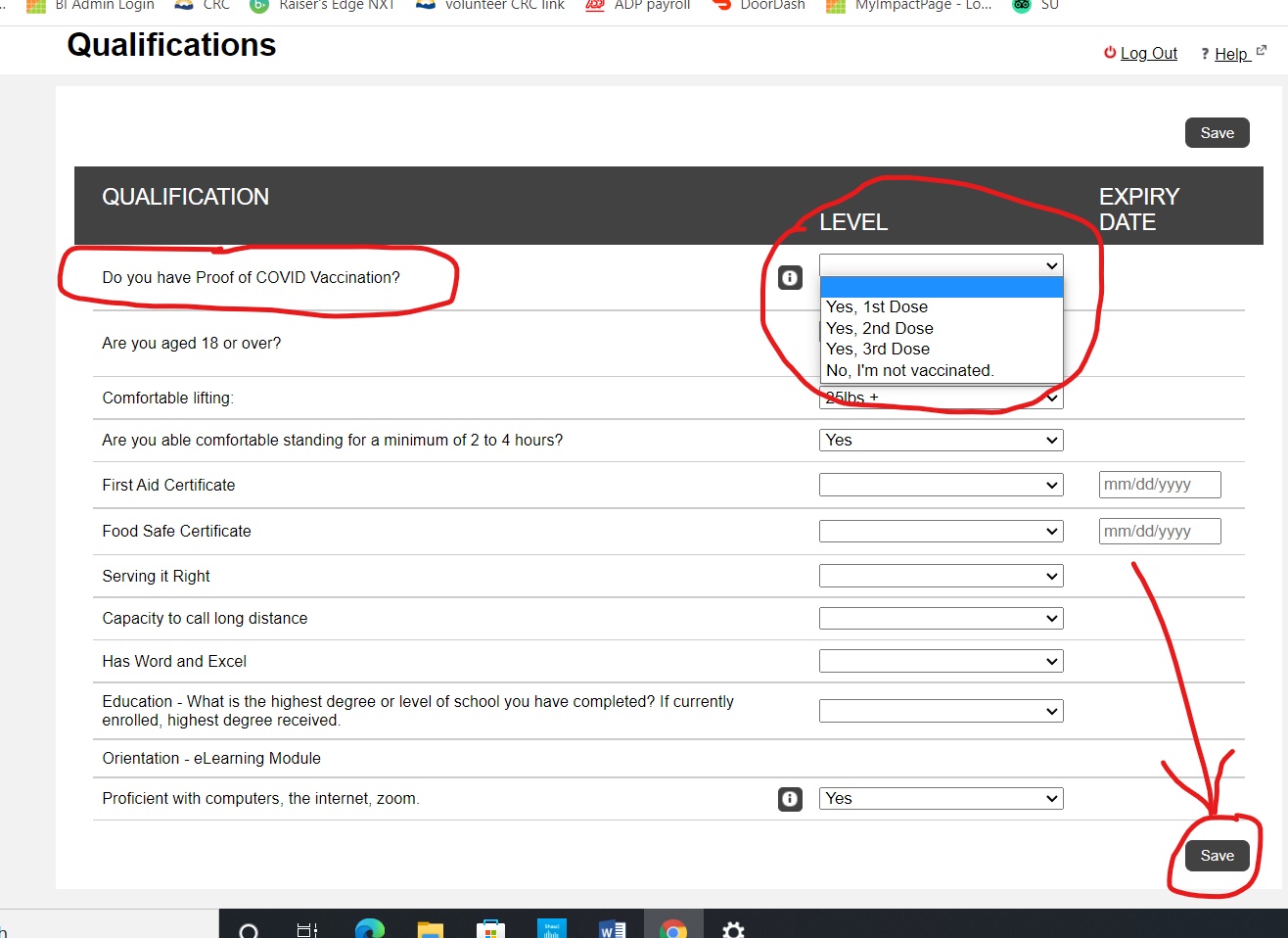 Step 4 – To upload your Proof of Vaccination, go back to "My Profile", and select "Additional Info" from the dropdown arrow.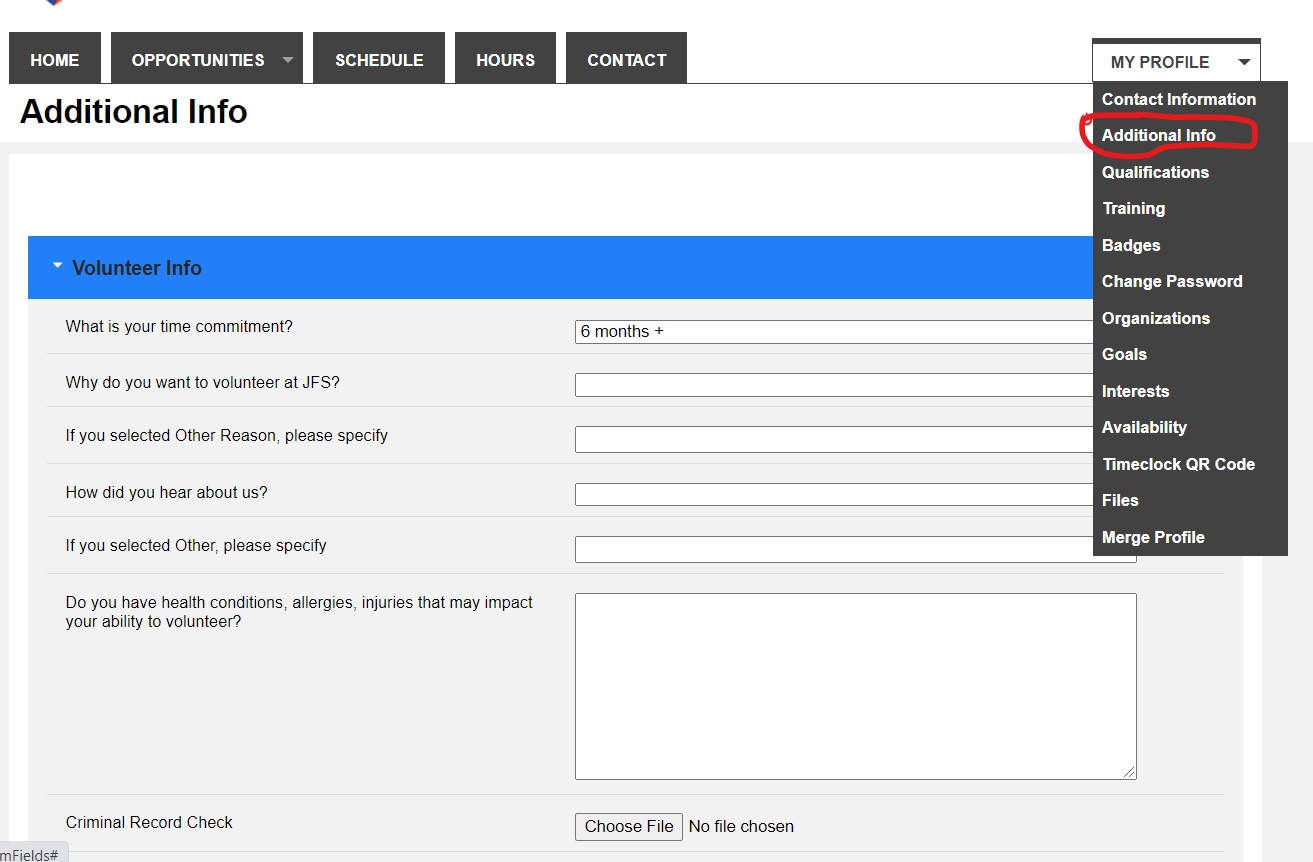 Step 5 – Scroll down on your screen, to find "Attach Proof of Vaccination". Please upload a picture of your proof of vaccination.
To upload, click the "Choose File" button. Browse for your picture from your computer or device. Click upload, and the "Save". It will be completed when you see the name under "Choose File" tab listing your file name ie below.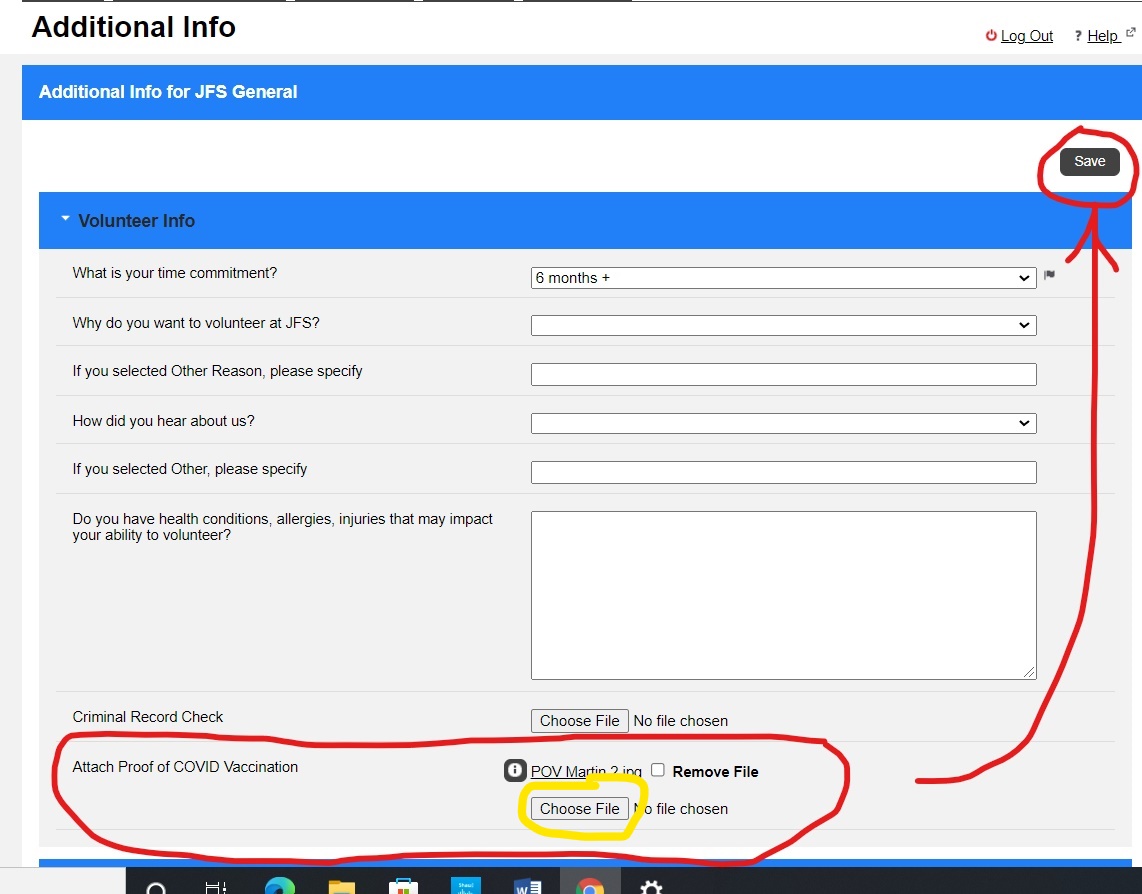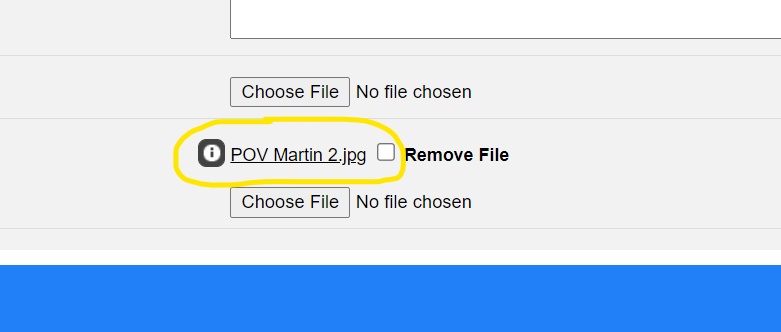 That's it. You are done!
Still experiencing problems, need help updating your status or have questions? No problem, email us at [email protected] or call us at 604-257-5151.
*Once staff have verified your proof of vaccination in Better Impact, it will be deleted.
Thank you again for your support of JFS and our new policy as we do our part to keep each other safe and our programs operational for thousands in need of our support.