Together, we raised over $442,000 to support more than 3,000 people through JFS' critical programs and services, including food assistance, mental health and counselling, and advocacy and care management.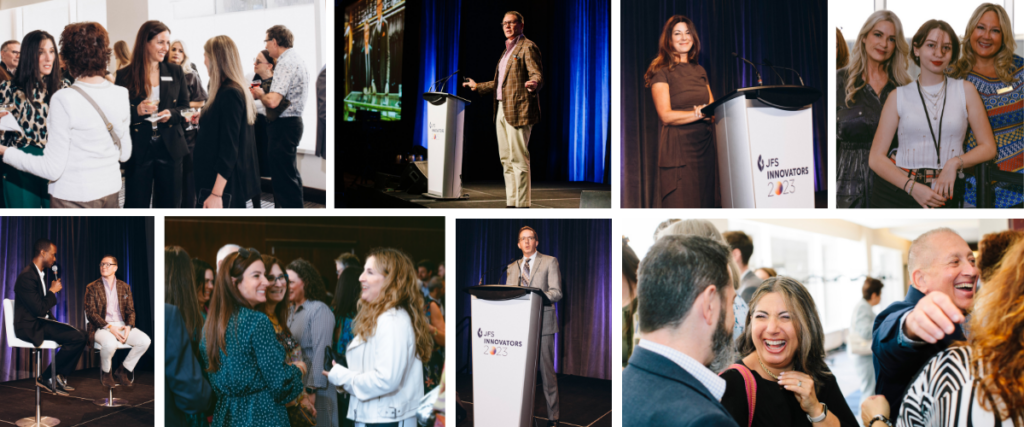 [Photography by Ana Kliri, Josh Bowie & Maryna Kozar. Full photo gallery below.]
The JFS Innovators luncheon was a remarkable event. With an impressive attendance of 550 people, the event celebrated innovation, community, and the spirit of collaboration. Keynote speaker Anders Sörman-Nilsson captivated the audience with his insights on using technology to support our well-being and emcee Michael Newman (Global BC) kept the energy up throughout the event. Thank you to Rabbi Dan Moskovitz, Elder Rose Guerin, Jody Dales, Tanja Demajo, and Candice Thal for sharing powerful stories. The common thread within all of these inspiring narratives was the power of community. As Jody Dales eloquently expressed, "Community is Family" and we deeply appreciate you for being a part of ours.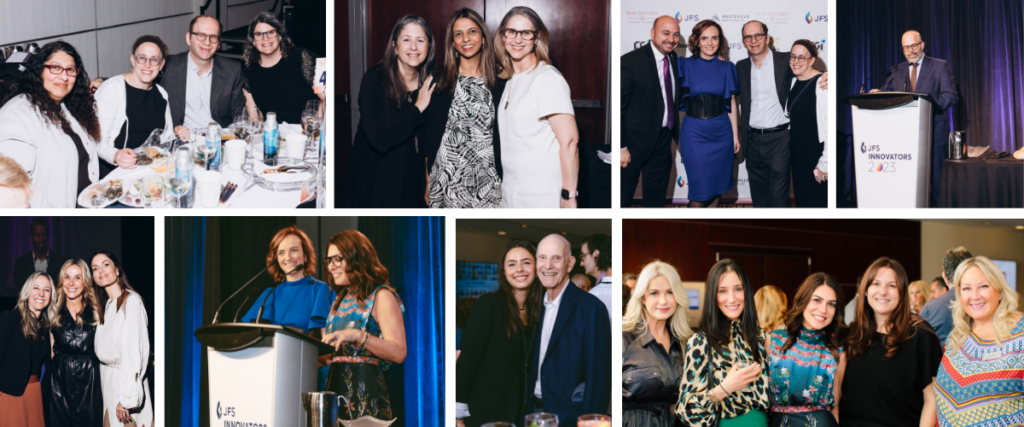 [Photography by Ana Kliri, Josh Bowie & Maryna Kozar. Full photo gallery below.]

At the luncheon, we shared Michael's story with you--a story of how the impact of helping just one person ripples out into the lives of others as well. Building the Future, Today shows how Michael, Rebecca, and Harrison Narvey have been able to transform their lives with the support of JFS.
Thank you for imagining a stronger and more resilient community, and providing care to those who need it most.
Thank you to everyone who donated! Your gift will provide:
Nourishing food for families and individuals;
Information, guidance, and access to needed resources to people in poverty;
Care and connection for isolated community members;
Access to emergency aid to shelter those in crisis;
And so much more!
For those of you who haven't made a donation yet but would like to, you can still donate online or by phone at 604-257-5151.
And a special thank you to all of our sponsors, whose support was vital to the success of the 2023 Innovators Lunch!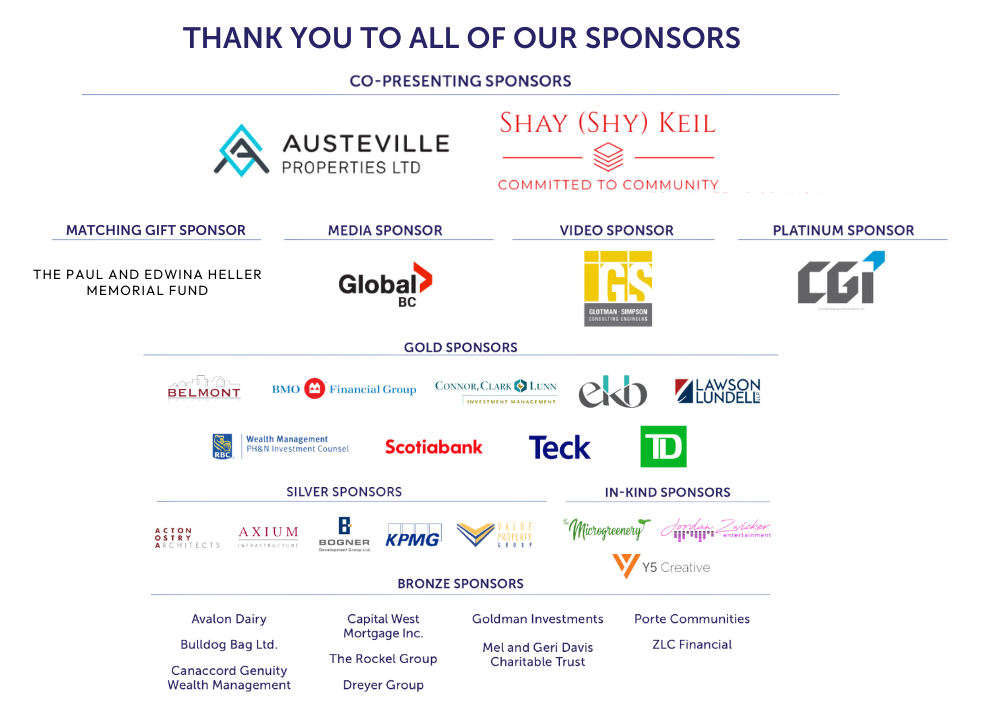 The amazing event photography in the link below was taken by Ana Kliri, Josh Bowie and Maryna Kozar!