Exploring food, land and sustainability through a Jewish lens.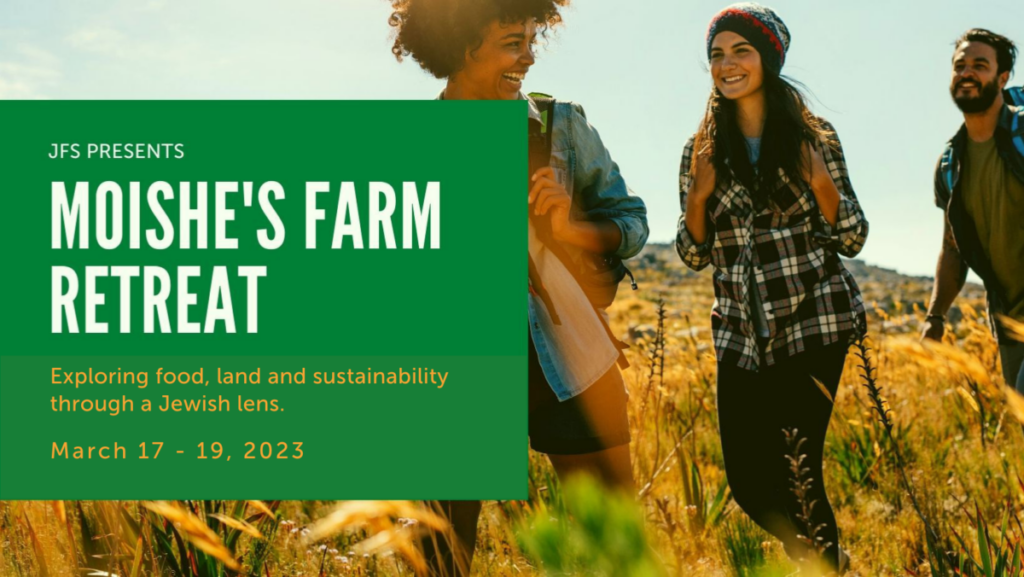 Calling all Jewish young adults! Are you a socially conscious foodie & adventurer?
Join us for an immersive cohort program to explore local food, build new friendships
and deepen your thinking on sustainability.
Includes:
Hands-on experience farming using regenerative agricultural practices

Discussion about food systems, land, and sustainability

Exploration of Jewish values

Facilitation by Becky O'Brien, Hazon's Director of Food and Climate
Retreat:
March 17-19th 2023
Brooksdale Environmental Centre 
Cohort Program:
Thursday evenings
6pm-9pm at the JFS Kitchen
(54 E 3rd Ave, Vancouver)
April 27th
June 1st
September 14th
October 12th
November 9th (culminating celebration) 
There is a $350 suggested donation to offset the costs of the program, but no one will be turned away for lack of funds.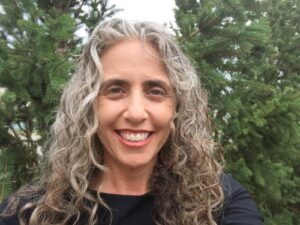 Becky O'Brien is Hazon's Director of Food & Climate.
She has been with Hazon for 12 years, is a leader in the Jewish, Food, Farming and Environmental Education (JOFFEE) movement and is passionate about helping people make the connection between food, sustainability, and Jewish values.
Becky has 25 years of experience as an activist, facilitator, and non-profit professional. Becky has a Bachelor's Degree in Religious Studies from the University of South Florida and a Master's Degree in Religious Studies from the University of Colorado. She loves hiking, camping, and local peaches. 
Accommodations for the retreat will be at the Farm lodge located on the grounds of the Brooksdale Environment Centre.  
Must be between ages 19 – 39

 

Application and written statement required*

 
*This retreat is a safe and inclusive space for all people. We welcome queer and BIPOC Jewish young adults to apply
Moishe's Retreat and Cohort is an immersive experience for young adults (19-39) in the Vancouver Jewish community that will engage deeply in food and environmental justice through a Jewish lens. We'll start with a dynamic 3-day retreat, March 17-19 at the beautiful Brooksdale Environmental Centre, followed by six monthly evening gatherings at the JFS Kitchen.   
How we eat, as a society and individuals, is one of the primary ways we get to enact our values. But what does our current food system say about those values?! Together, we will explore and make connections between: food, food justice, climate change, environmental justice, and our personal and Jewish values and traditions. We can build a more just and environmentally-resilient food system and we can start by connecting the dots.  
This experience will leave you with warm, new connections, a deepened awareness of your own individual power, and clarity around the steps we–as individuals and as a community–can take to connect our hearts to our plates. 
We will learn together, sing together, eat together, and agitate together! The retreat will be led by Becky O'Brien, Hazon's Director of Food and Climate. 
Click here to apply to Moishe's Retreat & Cohort Program.
Deadline to apply is February 24, 2023.
If you have any questions, please reach out to [email protected].
Generously funded by the family of Max "Moishe" Vinegar (z"l) , a young man committed to nature, stewardship, and sustainability.
*This retreat is a safe and inclusive space for all people.
We welcome queer and BIPOC Jewish young adults to apply