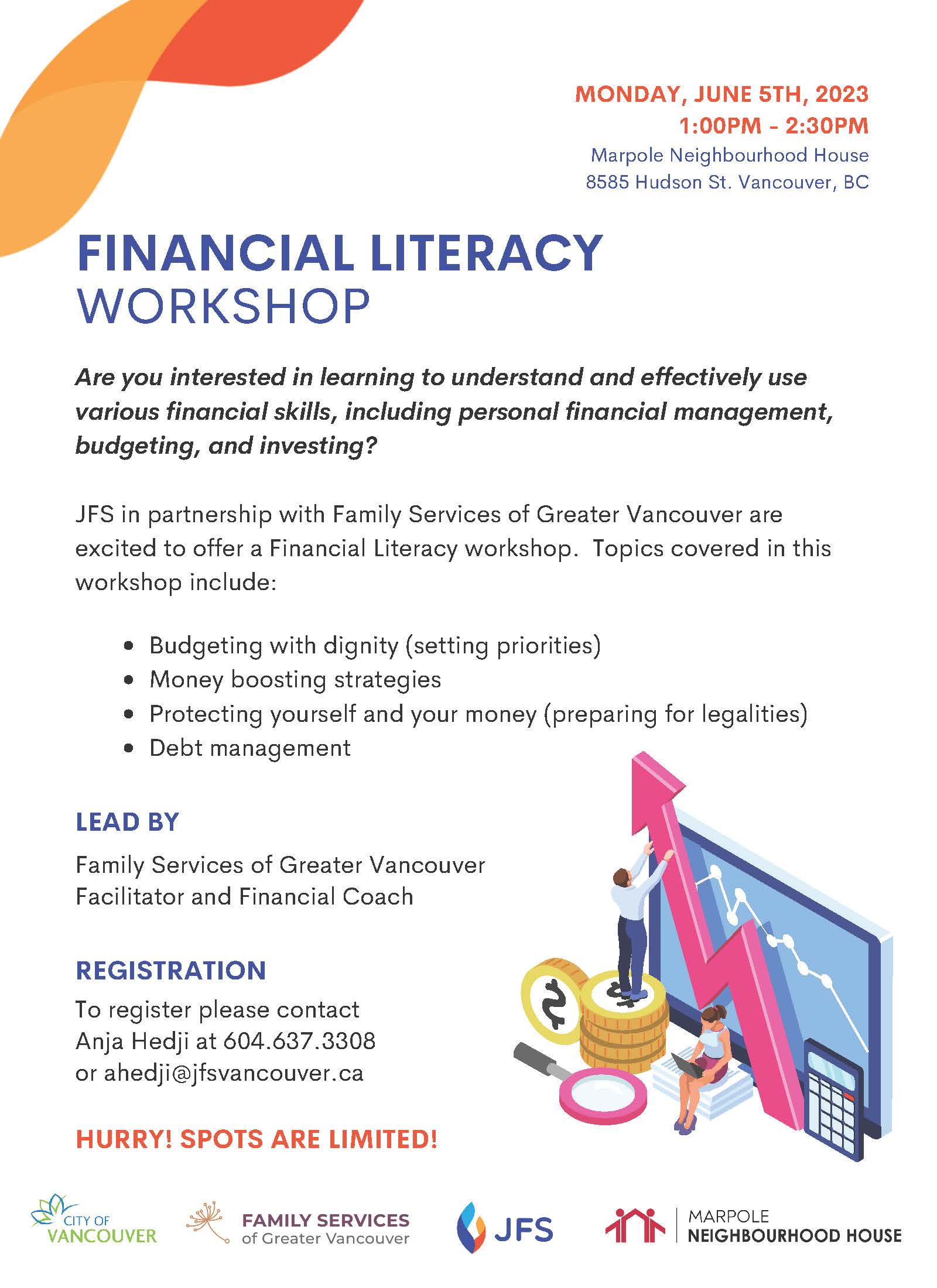 Financial Literacy Workshop
Are you interested in learning to understand and effectively use various financial skills, including personal financial management, budgeting, and investing?
JFS in partnership with Family Services of Greater Vancouver are excited to offer a Financial Literacy workshop.
MONDAY, JUNE 5TH, 2023
1:00PM – 2:30PM
Marpole Neighbourhood House
8585 Hudson St. Vancouver, BC
Topics covered in this workshop includes:
Budgeting with dignity (setting priorities)
Money-boosting strategies
Protecting yourself and your money (preparing for legalities)
Debt management
LEAD BY
Family Services of Greater Vancouver
Facilitator and Financial Coach
REGISTRATION
To register please contact Anja Hedji
604.637.3308
ahedji@jfsvancouver.ca
HURRY! SPOTS ARE LIMITED!