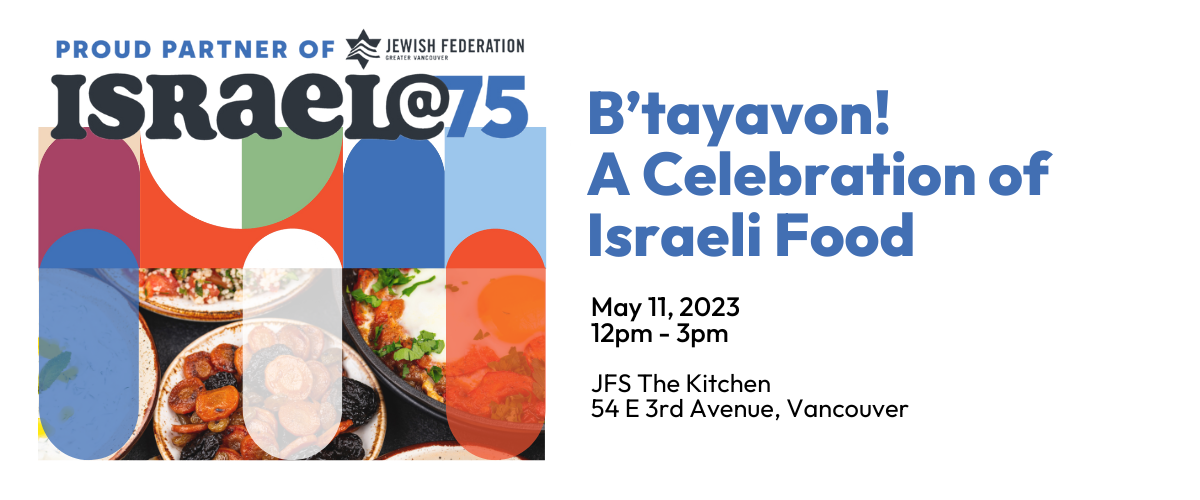 B'tayavon! A Celebration of Israeli Food
A free public event hosted at and by the JFS Kitchen.
Thursday, May 11th, 2023, 12-3pm
You are invited to the JFS Kitchen for an inclusive event to celebrate the diversity of Israeli foods and its spice cultures through workshops that include stories, activities, and eating!
Click the links below to register for one of two workshops to ensure that as many people as possible can participate in the event: