The path to our amazing partnerships and projects has always been led by our values. We are proud of the several new initiatives introduced this past year that align with one of those values - Diversity & Inclusion.
As mentioned in a recent Jewish Independent (JI) article,"...projects like the Shiva Delivers partnership with Vancouver's Black community and the Twice Blessed 2.0: The Jewish LGBTQ2SIA+ Initiative are helping forge alliances and cultural understanding."
Shiva Delivers
was launched in 2020 by Madison Slobin and Becca Schwenk in response to the injustice and grief that the Black community in Vancouver was experiencing following the murder of George Floyd. They provide traditional home-cooked meals to Black families dealing with loss and grief. Madison and Becca ran the program independently thanks to volunteers from the local Jewish community. Last year the Kitchen provided the space to the operation of this amazing program, which took place in June.
The
Twice Blessed 2.0: The Jewish LGBTQ2SIA+ Initiative
was formed in response to a survey that Vancouver Jewish Queer and Trans Vancouver (JQT) and JFS compiled in 2021 to determine the needs of the local Jewish LGBTQ2SIA+ community. The survey
results
revealed a need for change on the part of Jewish community organizations, and
13 Calls-to-Action
were released to help empower these organizations to fulfill their responsibilities to all community members
Insights like this help us dive deeper into understanding what our connection with diverse demographics within our own community looks like, as well as examining our own gaps.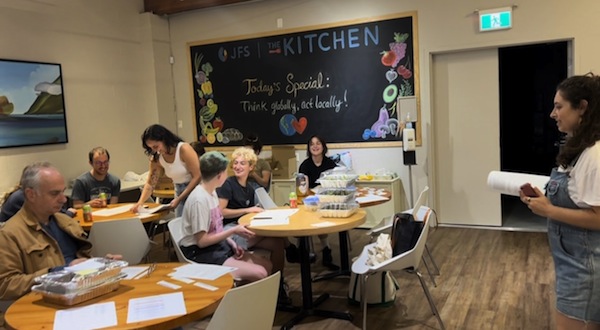 Parent/Caregiver Survey Results
A few months ago we were approached by a group of Jewish parents and caregivers of children and youth living with disabilities, who discussed the issues they were facing regarding the community support and services available. We sent out a Parent & Caregiver survey to help gather more information from the community about how families access support, and feedback around programs and services.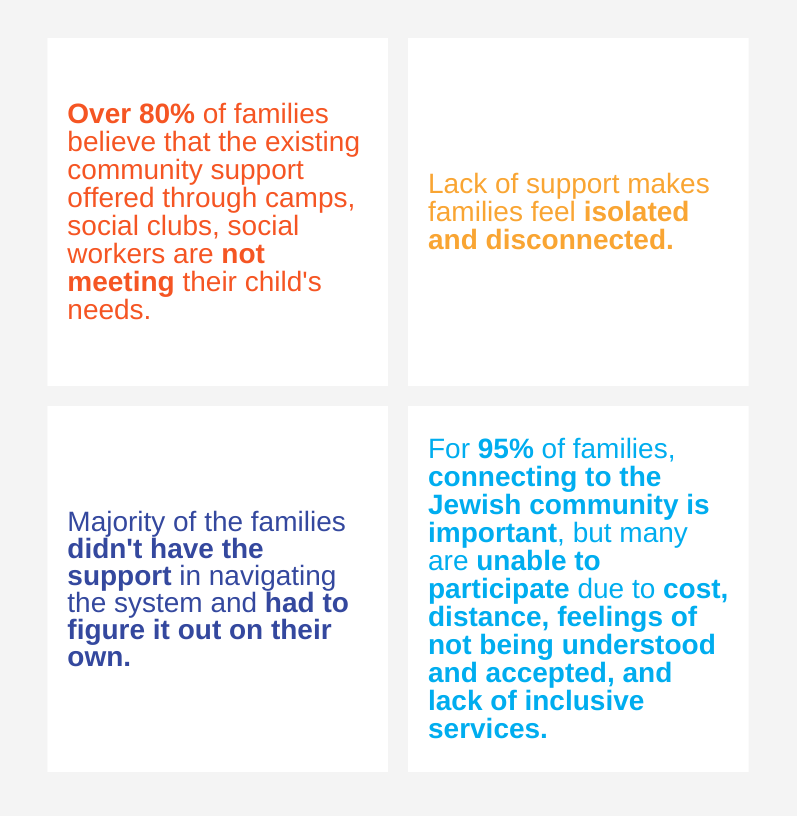 Based on the results from the participating families, the existing community supports currently offered are not meeting their child's needs, and this is causing families to feel isolated and disconnected. And when they do find programs that offer the connectivity they are looking for, these families are often faced with additional barriers like cost, location, and lack of inclusive services.
The complete survey data will be reviewed and used to develop a full report to help us understand the real-life challenges, issues, and needs of parents and caregivers of children and youth living with disabilities.