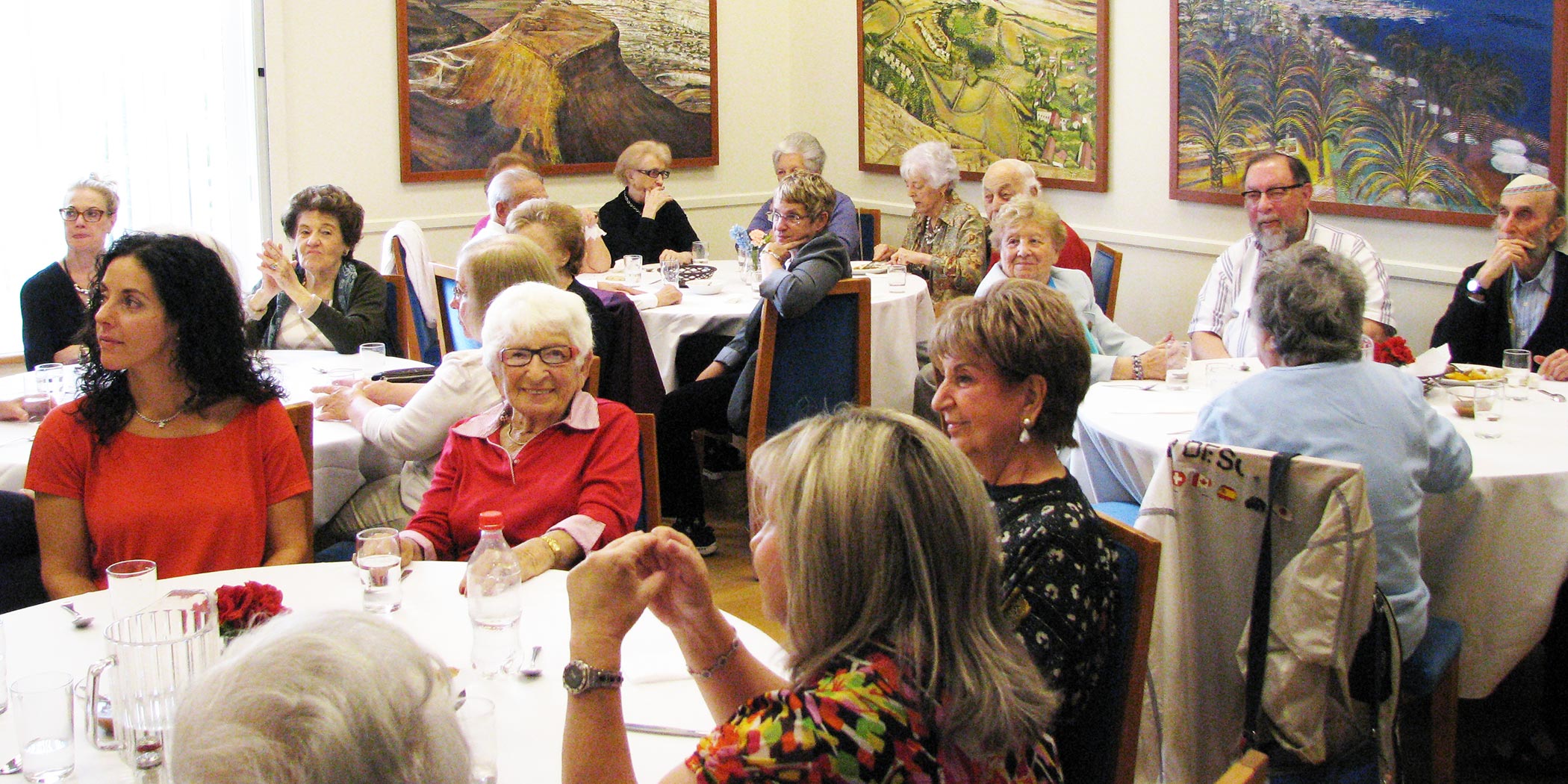 Weekly Luncheon for Jewish Seniors (Currently Discontinued)
PLEASE NOTE: Due to COVID-19 restrictions and for the health and safety of our staff and attendees, we have discontinued our Luncheon for Jewish Seniors until further notice. We look forward to getting together once again in the future.
Every Tuesday, JFS coordinates a kosher three-course lunch followed by an educational or cultural program. Cost: $13 (subsidies available).
For more information, contact Queenie Hamovich, Seniors Lunch Coordinator, at qhamovich@jfsvancouver.ca or call 604.558.5709.
Maple Crest Congregate Meal
JFS coordinates a Meet and Greet breakfast for residents of Maple Crest and their guests every Thursday morning. Cost is by donation.
For more details, please contact Natalya Rogachyova, Seniors Outreach Counsellor and Registered Social Worker, at nrogachyova@jfsvancouver.ca or 604.637.3308.