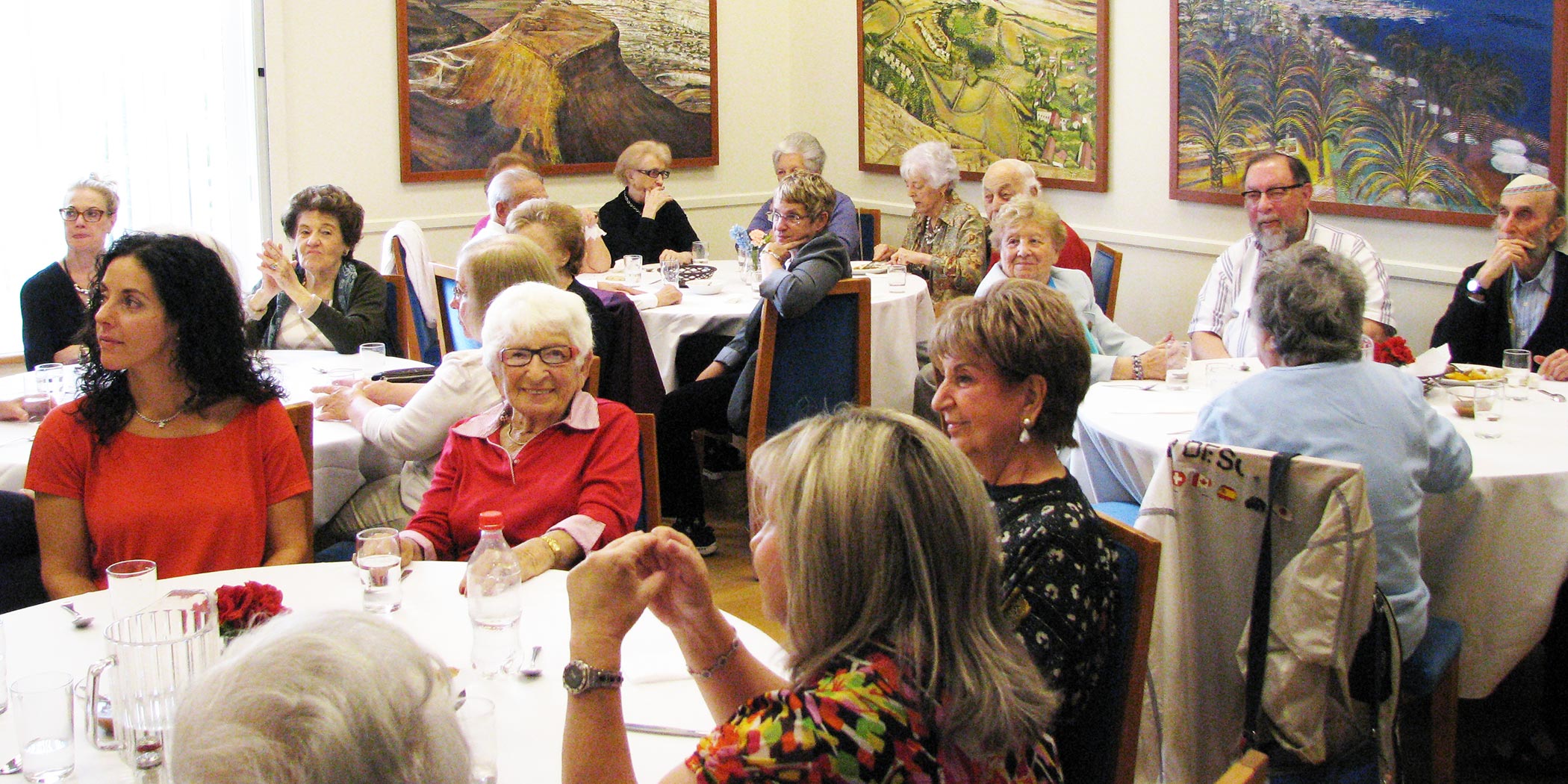 Weekly Luncheon for Jewish Seniors
Every Tuesday, JFS coordinates a kosher three-course lunch followed by an educational or cultural program. Cost: $13 (subsidies available).
For more information, contact Queenie Hamovich, Seniors Lunch Coordinator, at qhamovich@jfsvancouver.ca or call 604.558.5709.
Maple Crest Congregate Meal
JFS coordinates a three-course congregate meal for residents of Maple Crest and their guests the last Tuesday of every month. Cost: $5
For more details, please contact Donna Cantor, Seniors Outreach Counsellor, at dcantor@jfsvancouver.ca or 604.558.5700.