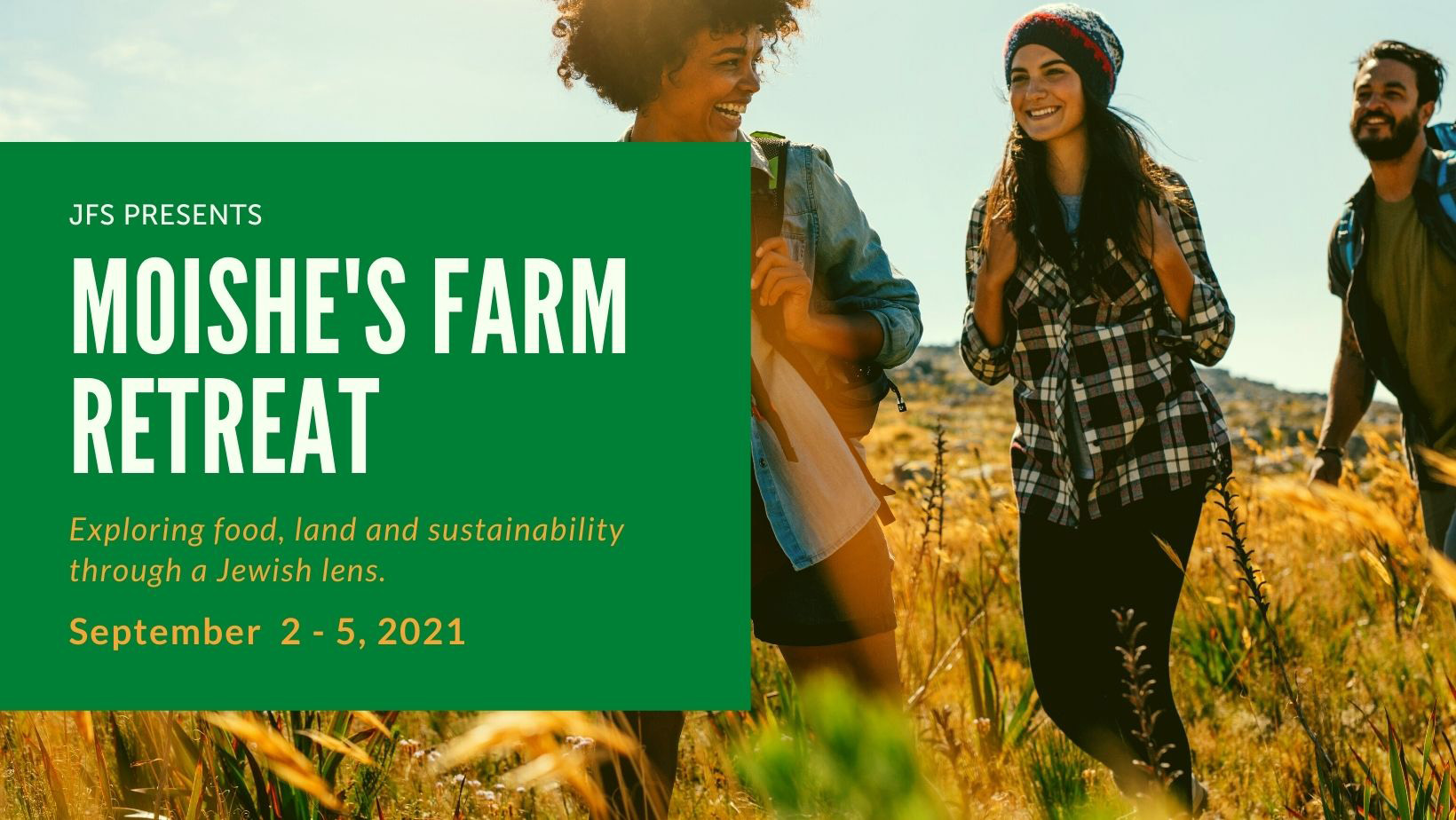 Calling all Jewish young adults! Are you a socially conscious foodie & adventurer? Join us in the heart of the Okanagan to explore local food, build new friendships and deepen your thinking on sustainability. 
Includes:
Hands-on Jewish farming

Discussion about food systems, land, and sustainability

Hiking, rivers, star-filled skies
Cooking farm-fresh meals together
Facilitated by Ilana Labow, cofounder of Fresh Roots
Location:
Accommodation:
Eligibility:
Must be between ages 19 – 35

Free of cost (travel, food & housing covered)*

Application and written statement required**

Application deadline is August 9; Registration deadline is August 23

Applications are now closed. Thank you for your interest!
If you have any questions, please contact Ilana at moishesretreat@jfsvancouver.ca.
*Generously funded by the family of Max "Moishe" Vinegar (z"l) , a young man committed to nature, stewarship, and sustainability.
**This retreat is a safe and inclusive space for all people. We welcome queer and BIPOC Jewish young adults to apply.